Custom Garage Organization Maryland, Washington DC, Virginia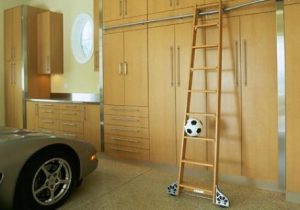 Whether you're looking to turn your garage into equal parts workshop and organization hub, an extra play space for the kids that is safe and tidy, a showplace for storage of custom toys and entertaining, or any combination in-between, you've come to the right place.
Here at JC Custom Closets and Storage we are a leader in Washington DC area garage remodeling, garage renovation and garage organization. We offer a wide variety of garage makeover solutions ranging from custom garage flooring and shelving, to ceiling storage systems, and more.
Not sure how to best organize all of your stuff? Don't worry. We'll help take you from start to finish. It's time to de-clutter and organize that garage once-and-for-all!
We Provide Complete Garage Storage and Organization Solutions
Still closing that garage door to cover up all of the junk  and disarray inside? With the right garage storage solutions in place we can help you turn your garage storage area into a functional and stylish space for hobbies, crafts, a workshop, or even a home office.
Ready To Learn More About Our Custom Closets? Give Us A Call At 301.455.6677